Rubies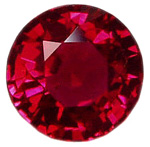 Buying a ruby may seem complicated. How do you know that you're getting a good deal? What factors are important in choosing a quality ruby? What questions should you ask?
1. Start by learning a little about the
history of rubies
.
2.
Understand
more about corundum, the substance from which ruby originates.
3. Learn how to choose the perfect ruby
color
to suit your style.
4. Discover the origin of the best rubies in our section on
mining location
.
5. Then spend some time learning more about
clarity
,
cut
, and acceptable ruby
treatments
, and choose the factors that are most important to you.
Buy Books about Diamonds and Gems
Gemnation has partnered with Amazon.com to bring you
the most relevant
diamond, gem and ring buying books
and guides.